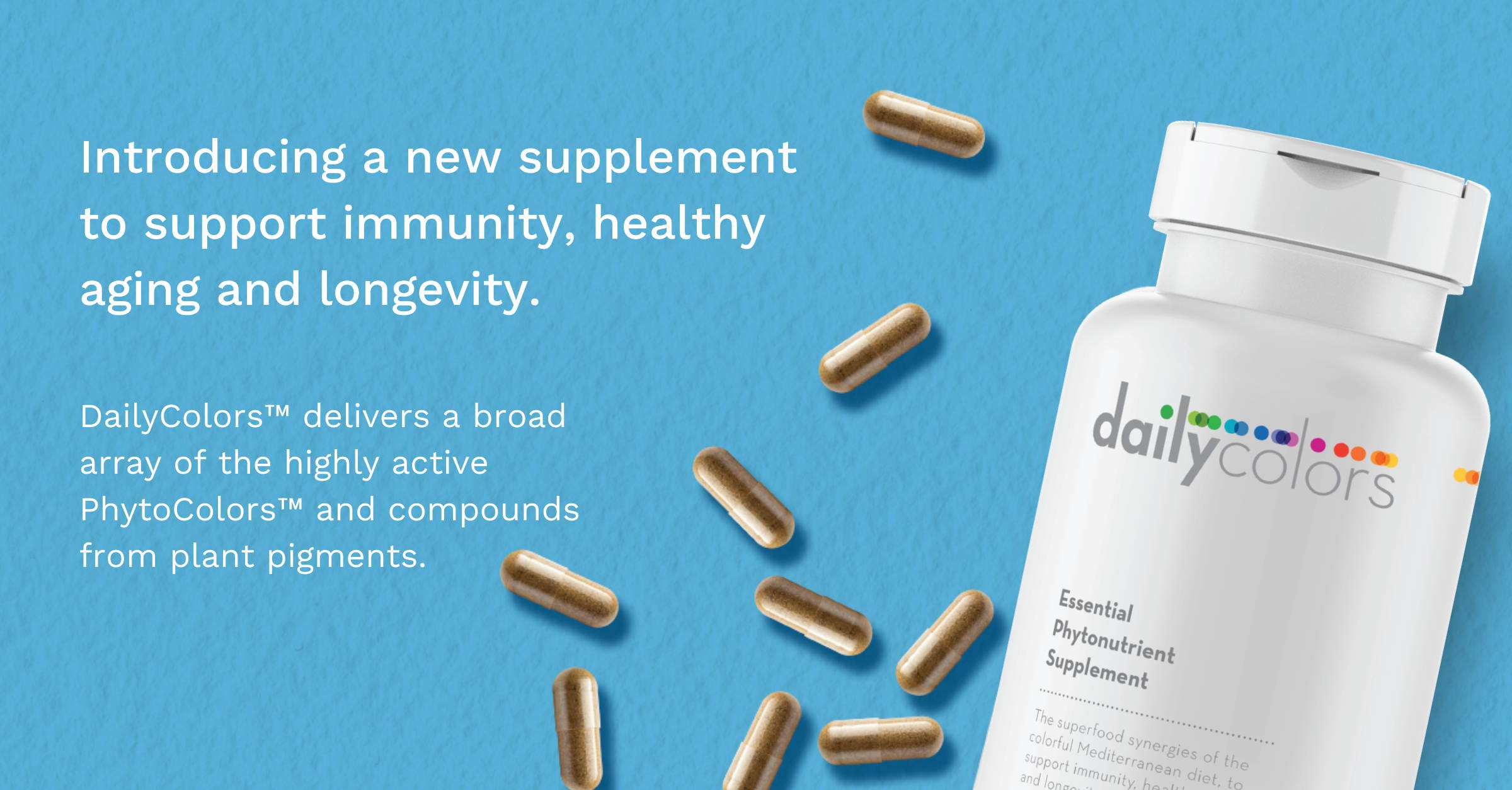 Activate a Palate of Protection
---

Nature gave plants colorful protection against disease, predators and the environment. And in these PhytoColors™ are the nutrients that can have a positive effect on human health. DailyColors™ extracts the nutrients found in the Red, Green, Yellow & Orange, and Blue & Purple families of fruits, vegetables, herbs and spices. Each color contains unique compounds that aid immunity, healthy aging and longevity.


The Science Behind Daily Colors
---
The health benefits of the DailyColors™ supplement stem from the fact that taking it daily, you will very significantly boost your intake of PhytoColors™, (also called phyto-chemicals).
And phyto-nutrients are good for you - very good for you - as the panel shows.

"Phytochemicals are a critical part of enhancing health-span. The evidence points to their necessity in the context of living a long life free of chronic diseases"
Department of Medicine, John Hopkins University, March 2021


Decades of research confirm that phyto-nutrients are packed with compounds that support health (3,4) and can reduce your risk of age-related problems (4).
But the general benefit of more PhytoColors™ severely undervalues how DailyColors™ can impact long-term health. Because DailyColors™ helps counteract multiple key processes that lead to aging.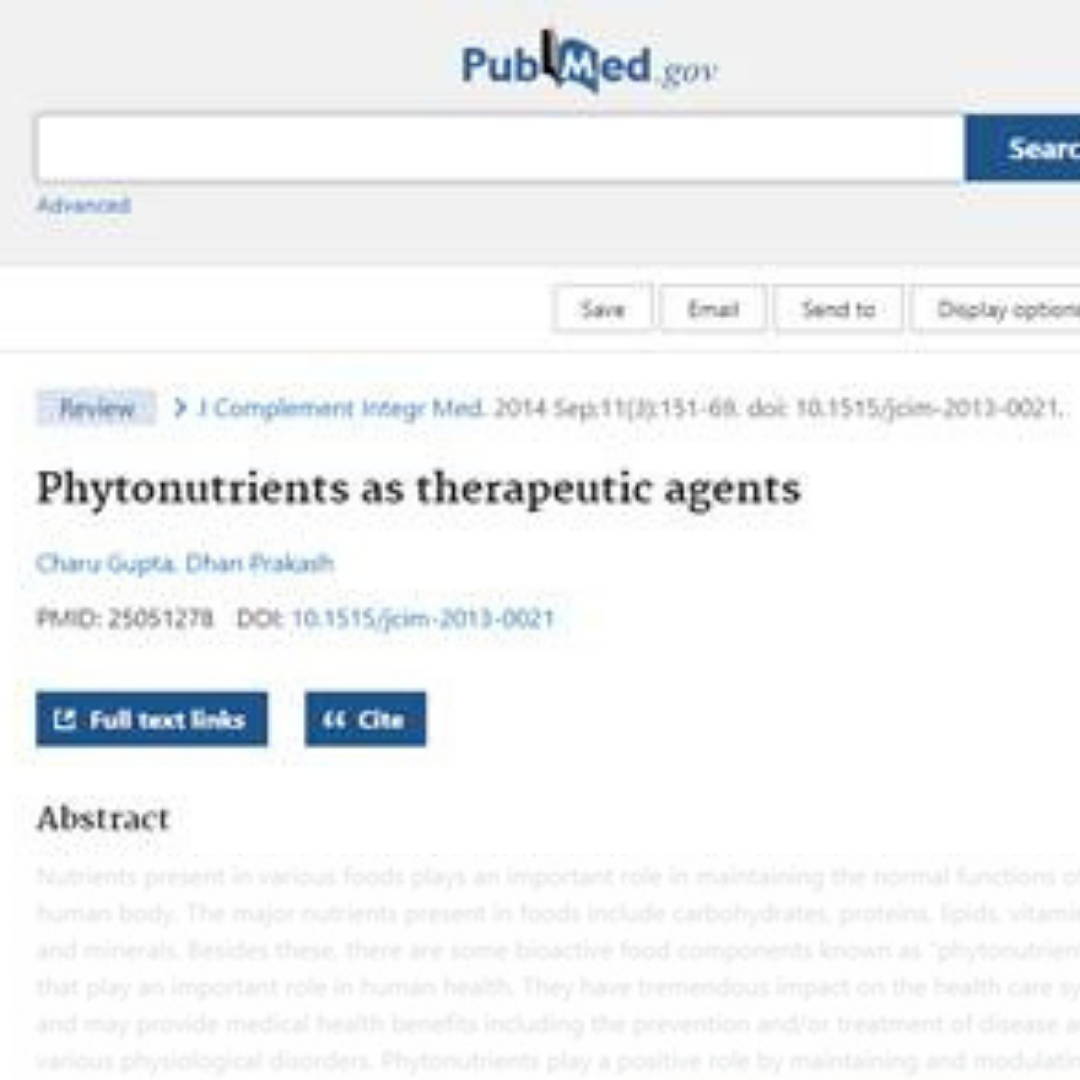 To Appreciate How,
We Need To Understand:
---
2. Why longevity researchers in pharmaceutical companies are pouring billions into the medical field called 'enzyme inhibition.'
3. How DailyColors™ - based on independent tests - 'potently' inhibits multiple enzymes that, unchecked, can lead to accelerated aging.


---
An enzyme speeds up the rate of a specific biological and chemical reaction in a cell. Obviously, that's good if the reaction leads to a positive outcome. But certain enzymes lead to health problems, disease and aging. It's these you want to inhibit.

What Are Enzyme Inhibitors?
---
Enzyme inhibitors are molecules that bind to enzymes and decrease their activity. These can be drugs or natural compounds - as in DailyColors™. The pharmaceutical industry is urgently targeting enzyme expression because it is the new frontier in healthy aging, immunity, and longevity. But drugs are not the only way - or even the best way - to inhibit harmful enzymes.

It is believed that a key reason for the proven health and longevity benefits of the Mediterranean diet is because it promotes enzyme inhibition. Specifically, the low expression of a key set of enzymes is a central common denominator to healthy centenarians in the Mediterranean region and in 'Blue Zones' around the world.



Which enzymes does DailyColors™ inhibit?
---
DailyColors™ includes over 150 PhytoColors™ and it is the synergy from this unique combination that is the key to its effectiveness.
Clinical data shows that DailyColors™ significantly inhibits - helps block - multiple enzyme pathways, which unchecked are tied to a reduced lifespan.
Our data very clearly shows that a vitamin and mineral supplement has zero effect on the key 'aging' enzymes. Only a synergistic combination of PhytoColors™ does.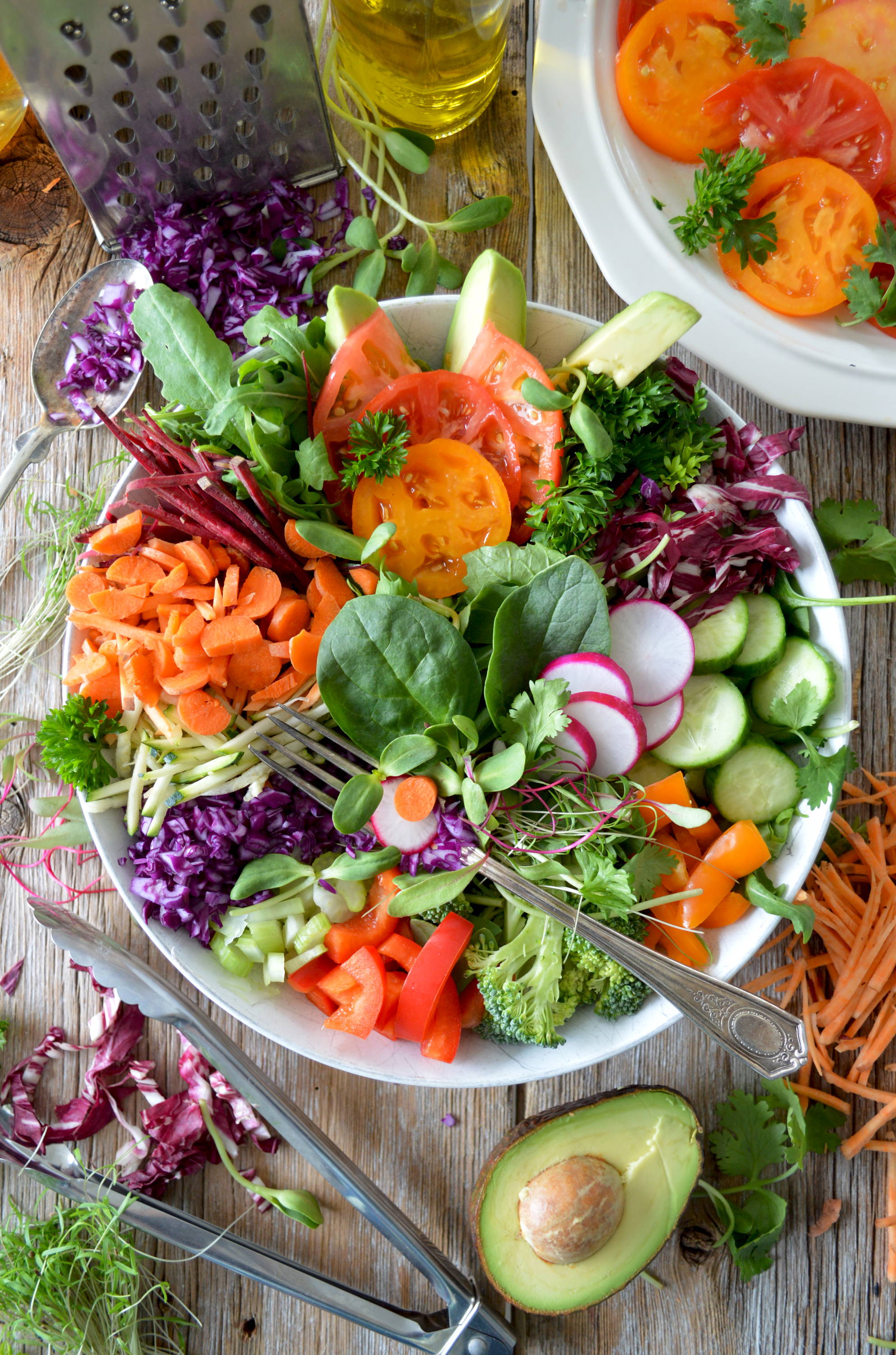 The DailyColors™ blend contains multiple PhytoColors™ from plants in the Mediterranean Diet. The combination exerts a significant synergistic effect on multiple cutting-edge biomarkers of aging, senescence, and immune function.

The blend also demonstrates that enzyme inhibition improves NAD+ energy metabolism. We believe this is a more direct, natural, effective – and less expensive - way of increasing NAD+ levels than supplementing with expensive versions of vitamin B3, like Nicotinamide riboside or NMN.

Moreover, NAD+ supplementation is only a single attempt at anti-aging – whereas DailyColors™ tackles multiple pathways simultaneously.

The DailyColors™ blend also exerts a significant anti-inflammation effect – important as inflammation is confirmed as a major driver of later life problems. This mirrors the well-established health benefits of the Mediterranean Diet.

Our research shows that standard multivitamins had no effect on this broad set of enzyme expression biomarkers. That said, when combined with a standard multivitamin, DailyColors™ continued to exhibit the same significant inhibition on targeted enzyme expression.

Which means that DailyColors™ can be combined with a favorite vitamin supplement if vitamin or mineral deficiency is a concern - which it can be with many older people.
A Harvest of the Latest Science.
Join our newsletter to get first access to Daily Colors.