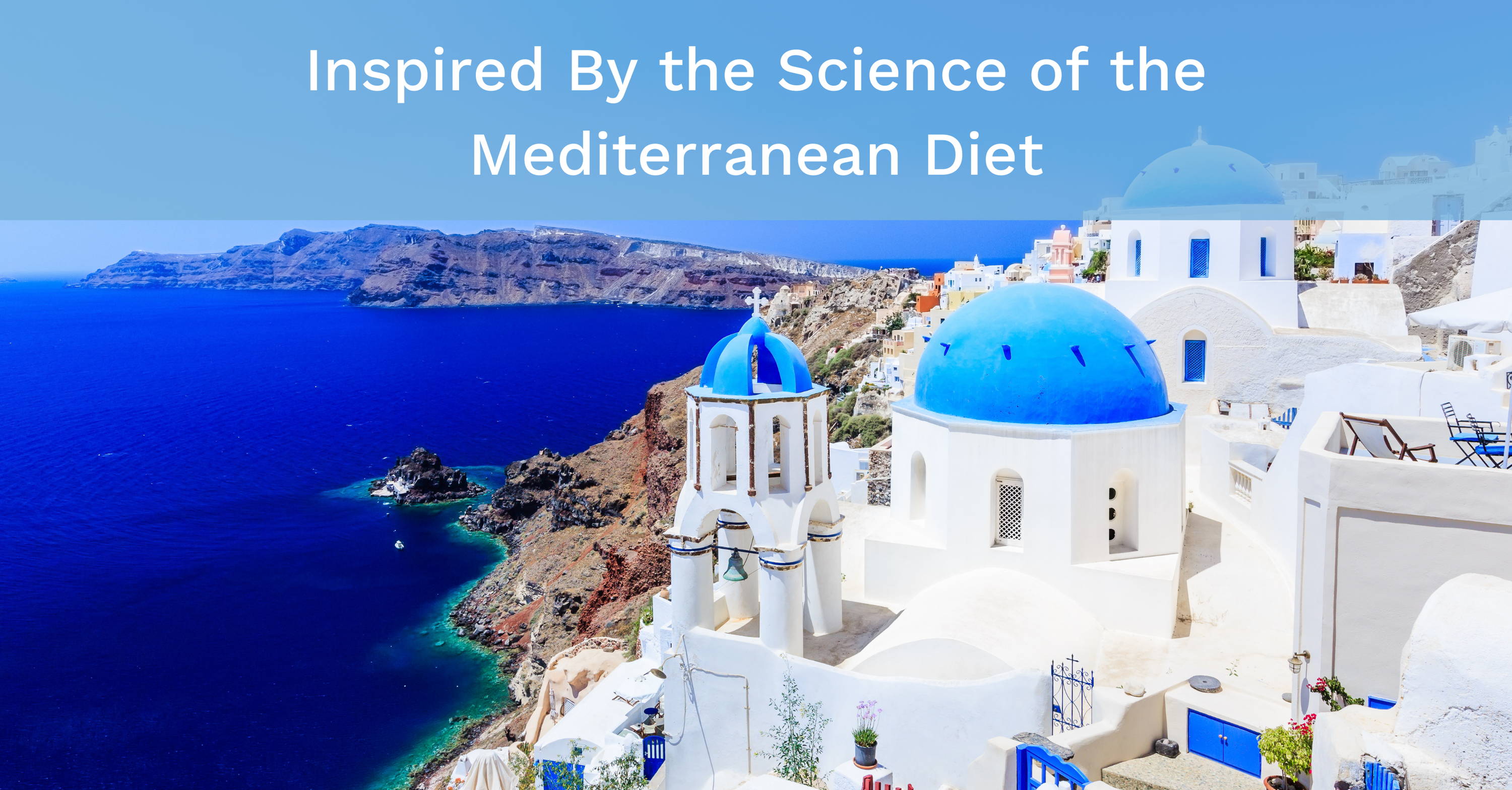 DailyColors™ is based on four facts – and one break-through.

1.
The Mediterranean Diet is acknowledged as one of the – if not the – healthiest diet. One that supports strong immune function and produces well above average numbers of people who stay healthy well into their eighties, nineties or even hundreds.
2.
While a generally less stressed lifestyle, and plenty of vitamin D from sunshine are factors, the variety and quantity of plants eaten is undoubtedly a major factor in the reduced rates of age-related illness and exceptional longevity.

3.
The health benefits of fruits, vegetables and herbs flow not only from their vitamins and minerals and fibre – but from phyto-(plant) nutrients - and specifically those the create the vibrant colours in plant foods.

Phyto-nutrients - like vitamins – constitute as little as 1 part in 1,000 of plant weight – but pack a huge health punch.



4.
Research over the last decade or so has revealed the importance of enzymes in health. Some of these enzymes need to be inhibited or blocked to prevent unwanted outcomes.



For example, there are lifesaving antibiotics and blood pressure medications that are enzyme inhibitors.

---
But the above examples of enzyme inhibitors are drugs.
The breakthrough was to identify 16 fruits, vegetables and herbs that most typified the Mediterranean Diet.
Then to find the best, synergistic, combination of color phyto-nutrients in them.
A combination that created an all-natural inhibitor on multiple enzymes that otherwise lead to aging.
Finally, to pack these more than 150 Phyto-nutrients into a supplement. That's why DailyColors™ is classified as a nutraceutical.
Hartley Pond
Co-Founder & CEO
Senior vice president and founding member at VDF/Futureceuticals, a major provider of proprietary phytonutrient based ingredients for the dietary supplement, pharmaceutical, and food industry segments. Hartley has helped to lead the firm to become the recognized technology-based supplier of clinically validated fruit and vegetable ingredients on a global scale.


Carl Randall
Co-Founder & Chairman
Senior food and nutrition industry executive, with proven large company P & L experience. Led $1.4 billion NYSE food company as Executive Vice President in the Office of the President. Co-founded two innovative venture capital backed startups, Culinary Brands and MenuDirect. Extensive strategic planning consulting experience. Wharton MBA.


Colin Rose
Colin Rose is a Senior Associate of the Royal Society of Medicine and a Fellow of The Royal Society of Arts. He has researched and written on health, nutrition, and bioscience for over 30 years. His latest book is Delay Aging: Healthy to 100. The book explores the very latest research into how and why we age - and how we can slow down the process.  


Scientific Advisory Board Members
Martin Fessenmaier, Ph.D.
Discovery Science and Intellectual Property
Martin has held key academic and industry positions in enzyme research. His Ph,D, focused on enzymatic pathways and in particular NAD+. His post doc days included working on artificial enzymes at Scripps. His current patent practice focuses heavily on cell and molecular biology; pathway dysfunction, and inhibition in cancer, pharmaceutical chemistry, and nutraceuticals.


Kim Krumhar, Ph.D.
Former R & D Positions at Metagenics & Nestle
Kim is the Owner of Synergy Nutrition Advisors, a consulting organization focusing on the development of new product platforms and nutritional products.  His background includes Sr. Director of Technology at Metagenics, a Nutrition Expert at Nestle, and more.


Tim Morck, Ph.D
Former VP Scientific Affairs at Nestle; VP DSM Personalized Nutrition
Tim draws on over 40 years of experience in foods, pharmaceuticals, and nutrition science. His experience includes being VP Scientific & Regulatory Affairs for Nestle Corporate; Director of Regulatory Affairs for Nestle Health Science; and VP Personalized Nutrition at DSM. Tim also brings a longtime interest in phytonutrients for better health.

Susan Trimbo, Ph.D
Former Chief Science Offer at GNC
Susan's current focus includes scientific and regulatory advisory services for consumer product companies. Her background includes serving as Senior VP at GNC where she was responsible for the design of GNC products; product safety, and marketing messaging. Her background also includes work with Rexall, Wyeth & Clintec.
Rick Weiss, MS
President of Viocare, Inc., a Leader in Personalized Nutrition Software
Rick founded Viocare in 1993 with the goal of improving health of individuals through dietary improvement and the use of technology. Viocare collaborates today with many leading dietary research organizations with a world class software platform. Rick has leveraged over $11 million in NIH grants to advance his nutrition platform.


A Harvest of the Latest Science.
Join our newsletter to get first access to Daily Colors.